That I'm a big ol' music weirdo should come as no surprise to anyone who has read some of my previous writing about it. I have tracked just about all of my music listening to last.fm since 2014, both to maintain a record and gather minute statistics about myself.
I turned 16 in 2010, and my 25th birthday was this past November. The latter half of my adolescent identity formation therefore took place during this past decade, and the music I listened to during those years acted as a score, a signpost, a catharsis, a reflection. I've come to mark events in my life with the music I was listening to at the time. And having spent my teen years sitting in front of a computer listening to music at pretty much all times, I developed a pretty large collection.
As with any post in this series, I do want to offer a few caveats and disclaimers. A lot of music came out this decade, by artists I love and by artists I haven't discovered yet. I'm human. I haven't heard it all. I track very few bands' new releases, and instead seek out new albums as interest and whims guide me. So this list is limited to the music I actually listened to during these years and what music from that collection I consider influential on my personal taste or mindset. It's very likely that, a few years from now, I'll stumble upon an album released in 2013 that I absolutely love, just as I listened to and loved plenty of albums from before 2010. But this list will be limited to releases from the decade that I listened to a lot; I did briefly consider whether I would permit myself to include more than one album by the same artist, but as I narrowed down the possibilities, I found that was not an issue. I did not make any distinctions between full albums or EPs in my selection process either.
---
#10. Grimes, Visions (2012)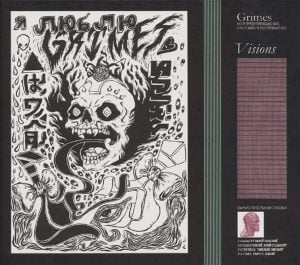 For the record, I am deeply uncomfortable being a Grimes fan in 2019. But 2012 was a different time — or, more accurately, 2013, when I started listening to Grimes.
A recurring theme through the albums on this list will be that they mark some kind of notable shift or change in my musical tastes. I'd classify Grimes as "weird shit," especially early Grimes, which I was no stranger to prior to picking up Visions. But Grimes was a new kind of weird for me: in Visions especially, the vocals and lyrics are at times abstracted and indistinct. They're like another instrument, layered into wandering synthesizers and catchy beats. Visions sports some genuine bops and poppy tunes, like "Genesis" and "Oblivion", but there's still a darkness there — there's also angsty tracks that sound like they were composed and sang by some kind of sewer nymph reaching out to be heard, seen, loved, but whose voice cannot travel far enough ("Soft skin / I'll have you be near my heart / until I feel human / soft skin, oh / You were never in love to begin with / So now I'm suffering"). Instead, that voice remains distant, reverberating from a far-off place.
It's really hard to recommend Grimes these days, as she's now inextricably linked to Elon Musk in my brain. But Visions is still my favorite album she's put out, and it's absolutely worth a listen, even if it's probably bumping the speakers in the Cybertruck these days.
Favorite Tracks: "Skin", "Genesis", "Ambrosia", "Oblivion", "Infinite ♡ Without Fulfillment"
---
#9. Oberhofer, Time Capsules II (2011)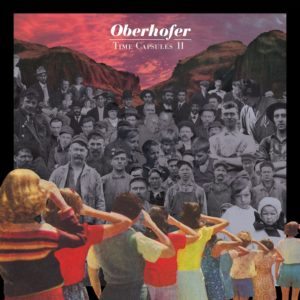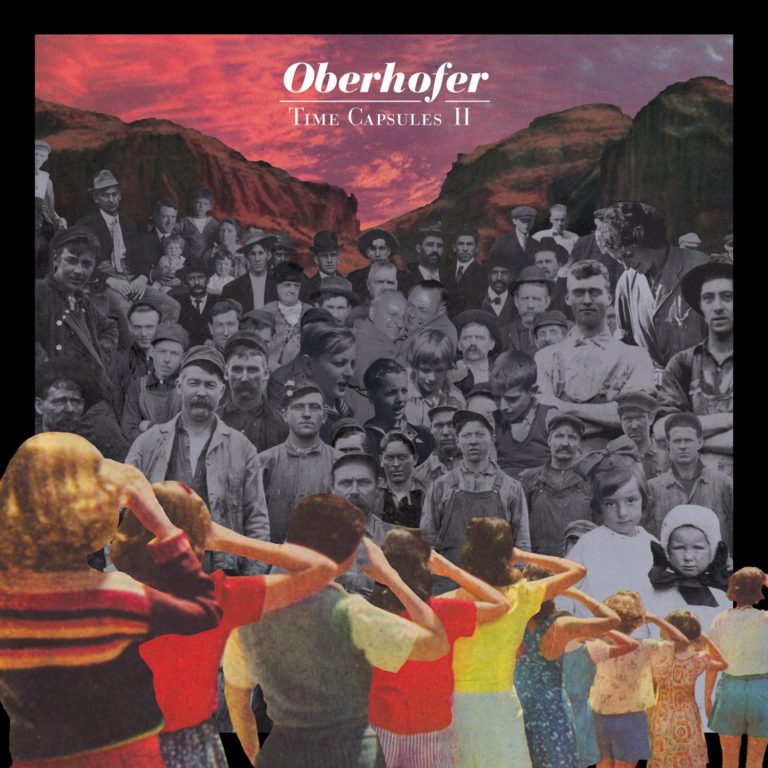 Of the albums on this list, Time Capsules II is one of the most embedded in the a specific point in my life. I discovered Oberhofer when I rewatched a season one episode of Broad City, which featured their song "o0Oo0Oo." This would have been in March or April of 2015 — which is also when I began dating my boyfriend, Joe.
Time Capsules II became an early soundtrack for our relationship. For our one month anniversary (yes, we were/are big nerds), I gave Joe two mixtapes, the first of many I'd create for him throughout our relationship — one called "You," the other "Me." On them, I tried to capture emotion in music, tell him through I was through the songs that spoke to me, and tell him how I felt about him through the songs that reminded me of him. Of the 29 tracks that spanned the two CDs, because I was still burning CDs in 2015, three were Oberhofer songs: "Homebro," "o0Oo0Oo," and "Away Frm U." The opening guitar in "Away Frm U" still fills me with nostalgia.
Detaching the album from my own memories, it's a fairly by the books indie rock tracks and surf rock revival, with some fun hints of Animal Collective mixed in for good measure. It's catchy enough to sing along to, with enough depth to sustain interest. It's the music you play when you drive through your hometown at night. But it's hard to separate my memories from the album like this because Oberhofer is the soundtrack backing our early days. When I think back on the decade, I think about my relationship with Joe in the later half of it. So this album really is a bit of a time capsule for me, too.
Favorite Tracks:" "Yr Face", "Away Frm U", "Haus", "Homebro"
---
#8. Mac Miller, Swimming (2018)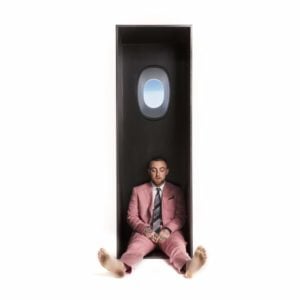 When Mac Miller's death was announced in September of 2018, I knew hardly anything about him. I recognized the name and knew he was a rapper. I'd seen maybe a picture or two of him before, but I'd never heard any of his music. And yet, I was shaken by the announcement, for reasons I couldn't fully comprehend. I read through pages and pages of folks pouring one out for another artist taken too young, grieving and despairing he never found the help he needed. I thought the only way to understand my reaction was to listen to his music — to pay my due to his passing, even if I'd never particularly connected with rap before (and, to the tell truth, hadn't really tried). I downloaded his albums, skipped around, picked a few songs more or less at random, and rocked a playlist called "mac miller songs i think i like but idk."
Just as I was entranced by Miller's death, I was fascinated with his music. It was something new to me, something entirely out of my comfort zone. But there was something compelling — there was a pain and an insight to his lyrics, a density to his production. Mac's discography takes some defined turns and evolutions, jumping between the ambition and optimism of Best Day Ever to the troubled, strung-out suicidal ideation on Faces. It was, at times, hard for me to understand or digest — except for Swimming. His last release was the most accessible to me; it was my gateway to Mac, to comprehending the life journey that led to the album's creation and the tragedy of it being cut too short. I'm not sure Swimming is my favorite Mac release — that might be Macadelic, or maybe GO:OD AM, or maybe Faces — but it was a doorway for me to step through into Mac's world. Swimming was produced from years lived in scrutiny and pain, and Miller never shies away from expressing that on the album ("Well, I didn't know what I was missing / Now I see a lil' different / I was thinking too much / Got stuck in oblivion"). Swimming is about walking on the pathway to peace but stumbling along the road. Swimming taught me that you've got to jump in to swim.
Favorite Tracks: "Self Care", "2009", "Perfecto", "Jet Fuel"
---
#7. How to Dress Well, "What Is This Heart?" (2014)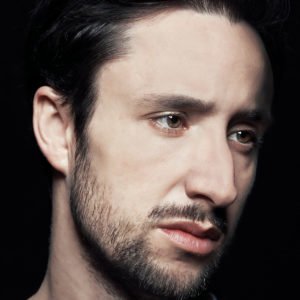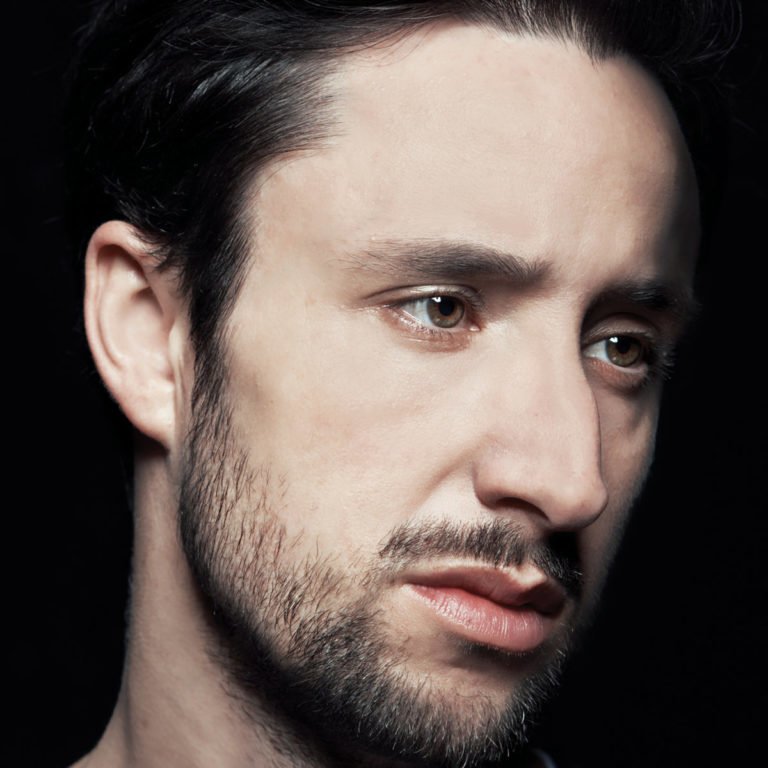 I discovered How to Dress Well in late 2011, at a time when I was awfully depressed and feeling trapped in my life. The ambiance and desperation in Tom Krell's debut album, Love Remains, spoke to me in that time. I spent a lot of time with "Ready for the World" on repeat.
I also enjoyed How to Dress Well's next release, Total Loss, as it refined their sound, but it didn't grab me the way Love Remains did, and so I was keen to see which direction their next release would take.
"What Is This Heart?" is closer, sonically, to Total Loss than Love Remains, but it hit me. There's a pure emotion to it that Love Remains concealed under lo-fi beats and distorted vocals that sound like they were somehow produced off a VHS tape recording. "What Is This Heart?" is clear, honest, and beautiful. "What Is This Heart?" dissolves the weight of older tracks like "Ready for the World" and "Cold Nites," replacing it with a kind of airy lightness that doesn't sacrifice depth. The album acts as an answer to its titular question — it's How to Dress Well wearing their heart on their sleeve, bringing Tom Krell's voice and lyrics to the center, no longer obfuscated by noise. The album's bare-faced, earnest emotion is embodied on no track better than "Pour Cyril," which retains some of the noisy, warbling reverb of How to Dress Well's previous albums but mixes it with heartfelt strings and brass. There's a heart to this album that is immensely vulnerable and is made all the more captivating for it.
Favorite Tracks: "Words I Don't Remember", "Childhood Faith in Love (Everything Must Change, Everything Must Stay the Same", "Pour Cyril", "Face Again", "Repeat Pleasure" (and a special shout to A.G. Cook's remix of it)
---
#6. The Peripheral Ones, Chants (2014)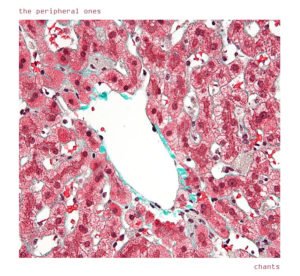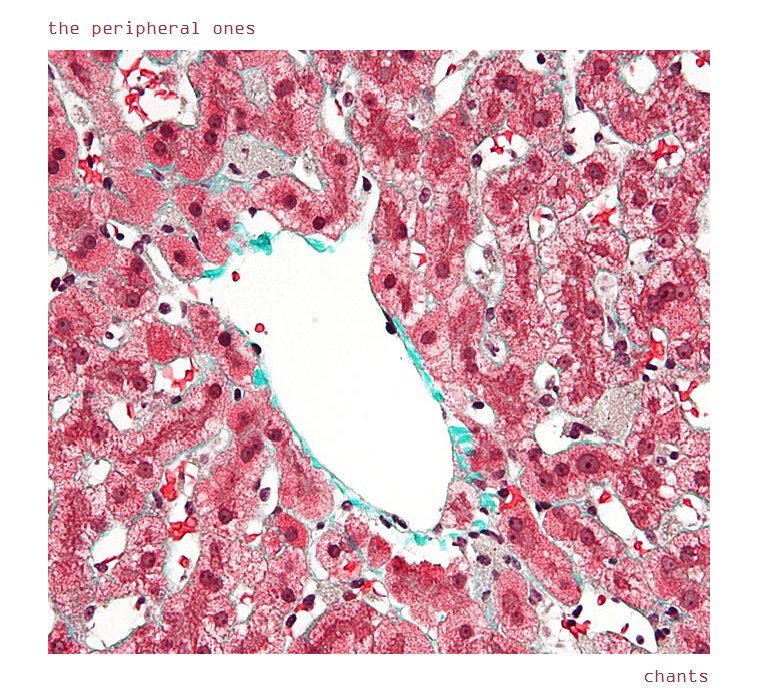 This album will be maybe the most idiosyncratic entry on this list.
In something like 2008 or 2009, I found a band on Myspace (!) called The Middle Ones. They made charming little acoustic songs that were very of their time and place and are still very good. I sang along to them (badly) for a few years, and then they became another relic of my music library that I'd revisit every now and then.
Jump ahead to 2015, when I'm lurking on anorak for new music, and I see there's a Middle Ones thread. I give some of the recent posts a read through and find someone has shared a link to a Middle Ones cover album. Enter The Peripheral Ones.
I love these covers. I know it's taboo to say, but sometimes I think I may love them more than the originals. Chants is clearly a product of love and reverence for The Middle Ones, but it's not afraid to experiment. Sometimes they're covers with a new twist, as in "Young Explorer." Other times, they include a "lyrical interpolation" of Nicki Minaj's "Superbass" or replace the original harmonica with music from The Legend of Zelda. Chants is truly a special album to me — and it led me to other great projects by the members of The Peripheral Ones, namely Pigthe and Trust Fund. It is a goddamn shame that Chants has less than 900 scrobbles on last.fm as of writing (and I account for around a third of them). Please do yourself a favor and listen to it. I may have conceived of this album review post as an excuse to shill for Chants.
Favorite Tracks: "Morningtime", "Young Explorer", "Drops", "After"
Download Chants for free via The Peripheral Ones on Bandcamp.
---
#5. Pigthe, every morning i wake up covered in blood (2019)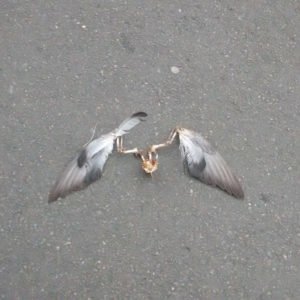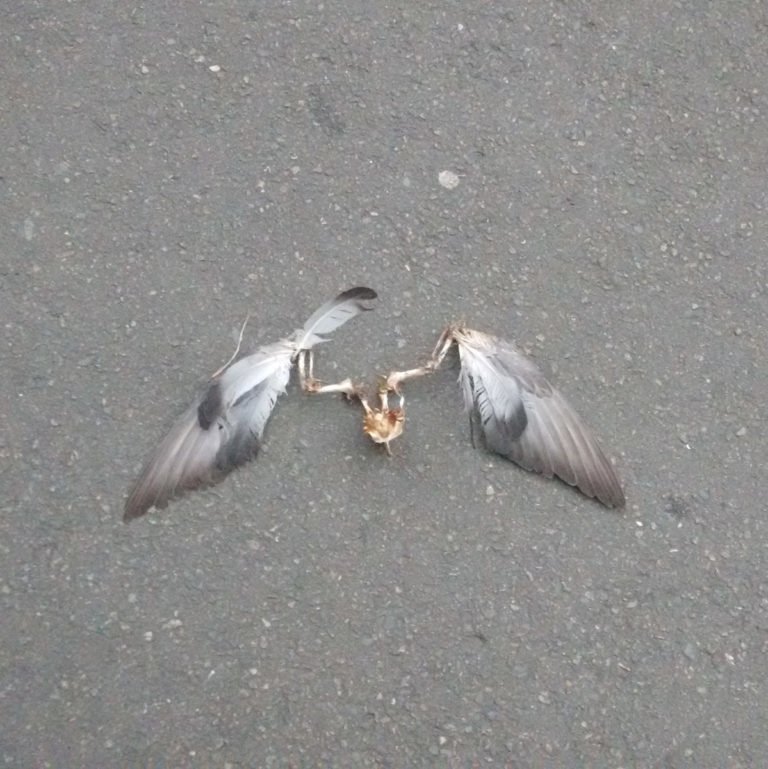 Pigthe is the only artist to appear twice on my ranking for the decade, albeit under different names. Pigthe is also probably the most obscure shit to appear on this list, which keeps my hipster cred in tact.
every morning i wake up covered in blood seems, at times, to be a bizarre compilation. I don't always know what to make of every morning. Sparse details are available about it online, or even about Pigthe in general. Of its nineteen total tracks, eight clock in at under a minute long on every morning. Four of those eight are under ten seconds. Scattered throughout are short, spoken word segments that are sometimes their own track (like "bad," a nine second track whose complete lyrics read "The singing was boring and the lyrics were bad / The singing was boring and the song was bad") or compete for attention over vocal tracks and strumming guitars in "JaneaneG++." Other times, every morning covers Mariah Carey in "Beautiful" or laments on the desperation and emptiness that follow from the economic alienation in late-stage capitalism in "Consumer Blues part ii" or composes a thirteen minute opus in "Not Enough // Not Good Enough." But as impenetrable as every morning i wake up covered in blood can sometimes feel, it speaks to me in a way I haven't yet figured out or defined. It manages to be both catchy and intensely brooding at the many peaks of the album. It has stayed with me since its release a few months ago — and I think it will continue to stay with me for quite a bit longer.
Favorite Tracks: "Consumer Blues part ii", "Every Morning I Wake Up Covered in Blood", "Not Enough // Not Good Enough"
Download every morning i wake up covered in blood for free via Pigthe on Bandcamp.
---
#4. Sylvan Esso, Sylvan Esso (2014)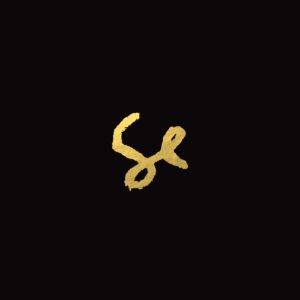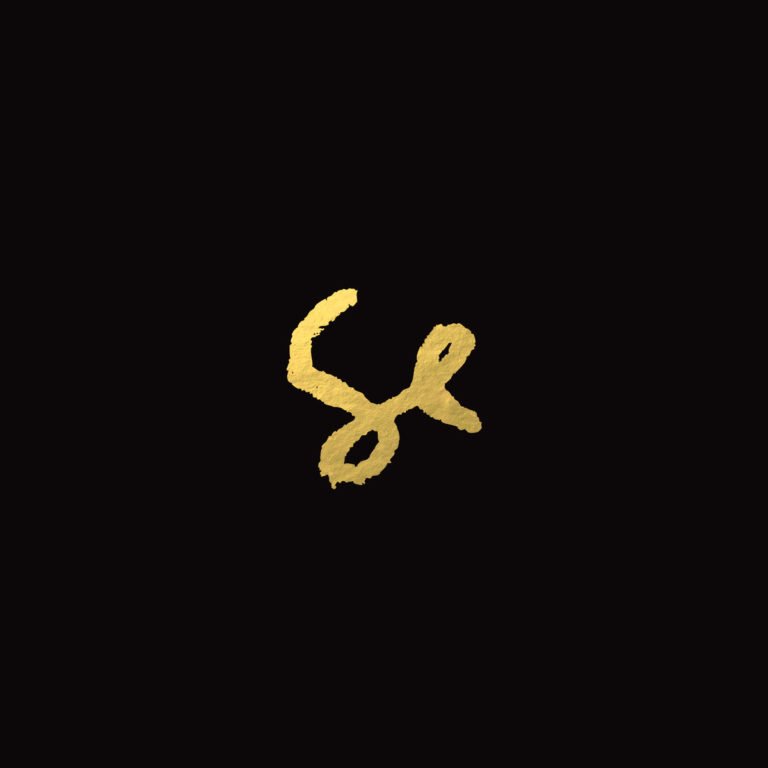 Sylvan Esso is a masterclass in grabbing your listener with the first track.
Their self-titled debut album opens with the infectious, repeated "Hey mami / I know what you want, mami." It builds with slow claps and layered voices until the beat drops in. The song's lyrics might be about a woman getting catcalled in the street, but there's a breeziness, an airiness to "Hey Mami." It sort of spreads in your brain, and it sticks there for a long time.
But as explosive and electronic as "Hey Mami" is, and many of the other tracks on the album, Sylvan Esso is also able to deliver a warmth when they pull back into muted beats and smooth, untouched vocals in "Coffee" or "Uncatena." No song on Sylvan Esso ever sounds forced, overproduced, or inorganic; it's a wonderful fusion of beats and vocals. Sylvan Esso sounds like breathing in morning air with a twinkly piano in the background. Sylvan Esso was a new, innovative sound when it first released, and no one has really come close to it since — aside from maybe their sophomore release. But Sylvan Esso gets credit for being the first.
Favorite Tracks: "Hey Mami", "Dress", "Dreamy Bruises", "Coffee"
---
#3. Los Campesinos!, Sick Scenes (2017)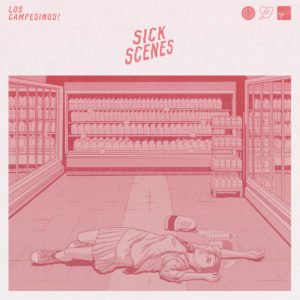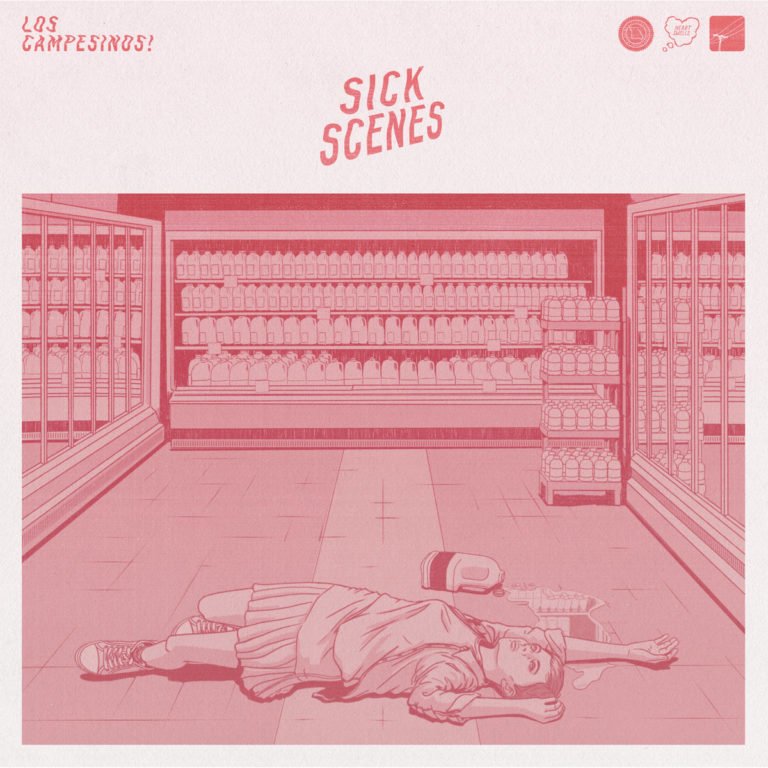 Los Campesinos! are my favorite band, and they have been since their 2008 debut album, Hold On Now, Youngster… What's absolutely remarkable about Los Campesinos! — and what has enabled them to hold their throne for so long — is that every one of their releases evolves their sound then adds something new. There's a growth and progression inside their discography to which few artists can compare and which they have continued into their 2017 release, Sick Scenes.
There's something sparse about Sick Scenes, which lies in stark contrast to their early discography and which I mean with the highest esteem. Consider, for example, the breakdown in "Got Stendhal's," when a lone guitar kicks in, then drums and vocals are slowly reintroduced. In the Tweexcore-era, this might have been a cacophony of instruments all trying to be heard over the other. If you listen to a track from HONY then compare it to one from Sick Scenes, it's hard to believe the same people were even remotely involved — and, indeed, much of their lineup has changed over the years, but they've kept true to their vision of being "your ex-girlfriend's favourite band." In Sick Scenes, Los Campesinos! learn to pull back, to focus their sound into something deceptively simple. Sick Scenes is Team Campesinos at their most refined and, I'm inclined to say, at their best.
Favorite Tracks: "Here's To The Fourth Time!", "Got Stendhal's", "5 Flucloxacillin"
Purchase Sick Scenes in various formats starting at £7 on Bandcamp.
---
#2. alt+J, An Awesome Wave (2012)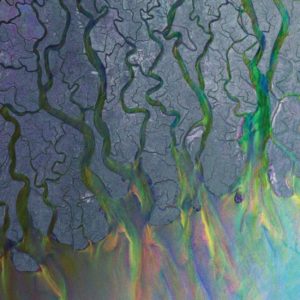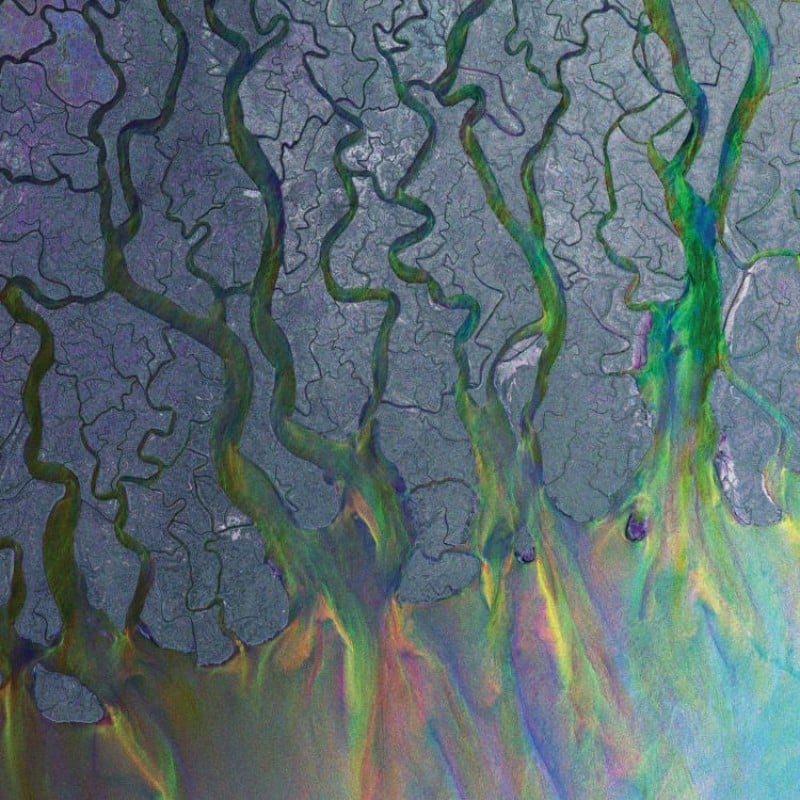 2012 was a rough year for me. I graduated high school then, but the months leading up to it was the deepest depressions I've ever fallen into. I felt totally alienated from my immediate world and circle; I cared very little for my schoolwork or my friends or myself. I was ready to move onto college and start fresh, with new people and new passion — but I had to trudge through six more months of high school first.
An Awesome Wave released in May of 2012; I don't know when I first discovered alt+J (through "Breezeblocks," like everyone else on the planet), but I listened to them a lot in the weeks leading up to, and into, my first semester of college — and just like college, An Awesome Wave was something fresh. It was something new. To me, at least. And that's precisely what I needed. It was a wave of relief — from my depression, and from months spent listening to "Hate for the Island" (from Los Campesinos!'s Hello Sadness) and Xiu Xiu's Dear God, I Hate Myself on repeat. (Not the healthiest choices, in retrospect.)
In 2019, An Awesome Wave has perhaps lost some of its fresh novelty; it was eclectic and experimental in 2012, but we've had years now of folks spoofing alt+J's sound. I love it dearly still, perhaps for the sound memories it has left, the way that "Bloodflood" washes me over with calm, the way that "Something Good" is now forever attached to Life is Strange, one of my favorite games from the decade, the way I try to croon along (badly) with "Matilda." The album has lost some of its neoteric magic seven years later; maybe it's a nostalgia speaking, but I consider it a new classic.
Favorite Tracks: "Bloodflood", "Something Good", "Breezeblocks"
---
#1. Stolen Jars, Kept (2015)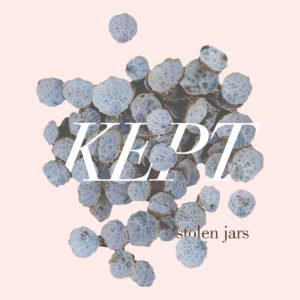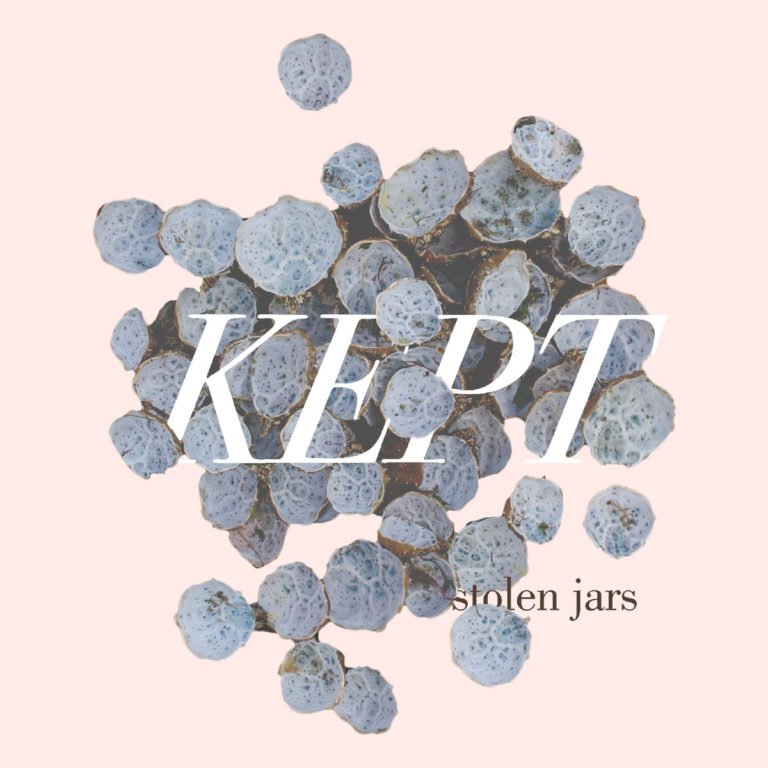 I fell in love with Stolen Jars in the first time I heard the scattered din of percussion that opens the title track on Kept — and while I'm about to describe that love in detail, I really recommend that you just go ahead and hear it for yourself.
To set the scene of my first contact with Stolen Jars, it was back when I worked at RadioShack; shifts were often dull as we waited out the days until the store closed. We ran a Pandora station on some rad speakers, but mostly I just zoned out or did homework. When I heard that percussion stumble on out, the song immediately grabbed me. I knew I had to hear more.
Stolen Jars are not something entirely new or innovative, like some of my other entries on this list. Their music is accessible, even if it goes unnoticed by many. But what makes Kept so entrancing is how ethereal it is. Kept transports the listener to a dream-like state; there's a warmth and a comfort to it, like being wrapped in a fluffy comforter and snoozing off into the clouds, otherworldly voices whispering that living takes time, asking to keep your hands close. There's something organic yet mystical about Kept, something artful yet catchy, something pensive yet grounded. Their lyrics are often abstract ("some nights / when I'm alone / when I'm alone / I'll look through faces of old occasions / of places, scattered now / on small plates painted / just to know them"), but they evoke sense memories embedded in the reflections of fleeting moments — of waking up to see your partner bathed in light, of the train whistle in your hometown, of golden memories of childhood games with friends. Kept reaches into our reveries and holds tight to them. The songs are all light and air, space turned sonic. It's a beautiful piece of art that consistently leaves me in awe.
Favorite Tracks: "Kept", "Another November", "Wreaths Rakes", "Waves"